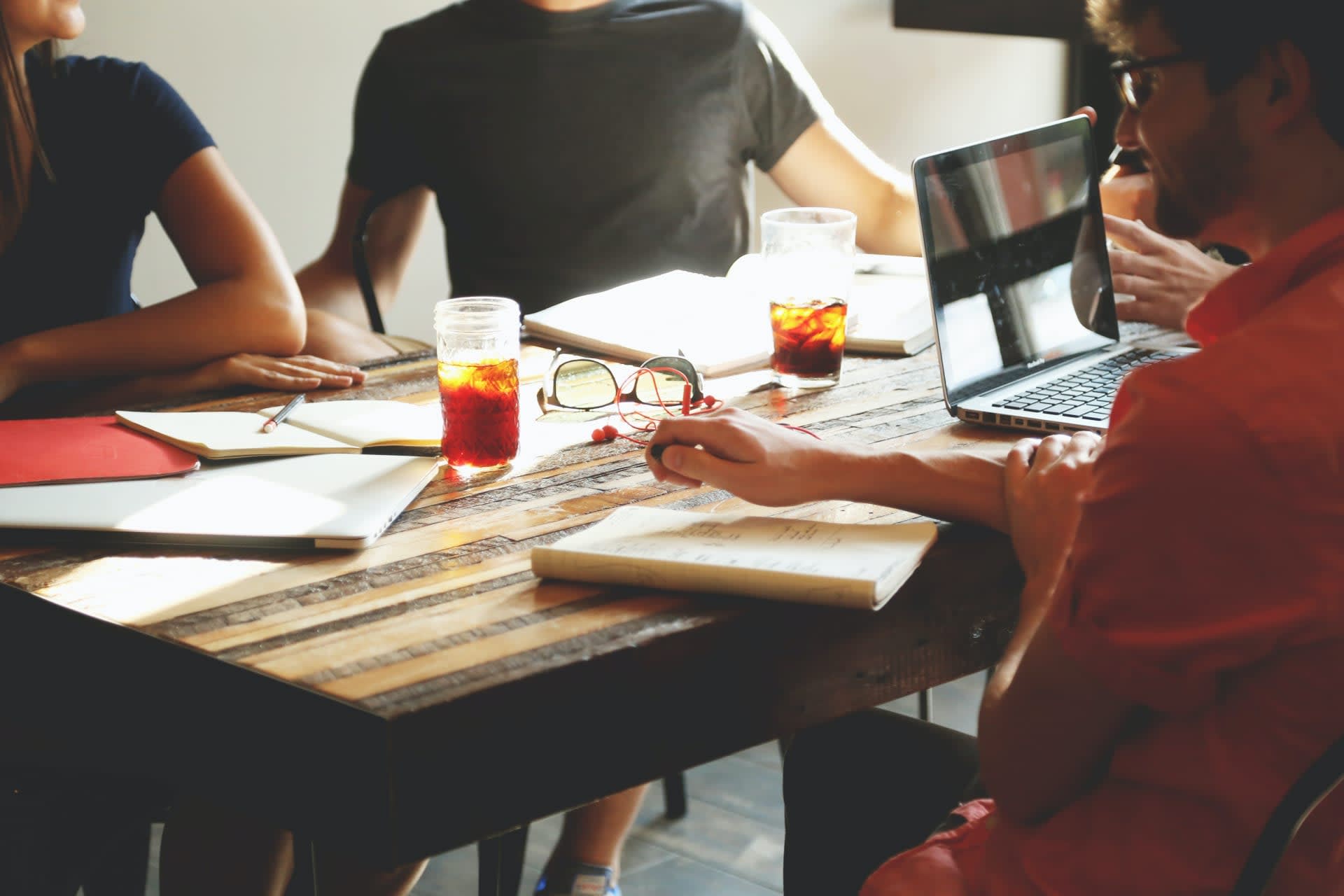 Sales Development Representative
Remote

Eindhoven

,

Noord-Brabant

,

Netherlands

Sales
Job description
OUR STORY
We're not your average startup. We started from the ground up, bootstrapping our way to millions in revenue (in an already over-saturated market) and now just within two years, we are ranked 54th out of the world's 474 fast-growing bootstrapped software companies published by Latka Magazine… It's like the "Inc500" list but only for Bootstrapped SaaS companies….and we continue to grow fast!
LIFE AT EXPANDI
We could go on and on about how we're the most fantastic place to work, that you'll have a great time here with all your new friends. But what's really important is that this organization has ambitious goals and sets lofty aspirations for its people
We want our employees to be better than they were yesterday. We believe in investing in them so they can grow into who they are meant to be; because of this, there will always be something meaningful going on at the company--projects worth working hard for.
And even if it sounds like I'm bragging about us too much...at least, when you send someone an email from work or grab some water out of the fridge (yep - our water bottle), you know where it came from!
We think that at the end of the day, it's people who matter. And we are a company made up of people; you don't need to be from Stanford or have an MBA to rise through our ranks and make your mark. We're looking for talented individuals with ambition, drive, and dedication -no pedigree required!


OUR OFFER TO YOU
Fair pay - We try our best to be the best we can and put our people first. Therefore we try to give everyone a fair, competitive salary. Your package will be composed of a solidly fixed salary and a nice variable package. It is our philosophy to reward you for your performance, if you do well for Expandi, you should benefit and get rewarded!
Growth potential - Let us know what your interests are and what you need to grow your skills
and knowledge and we'll take care of it. It is in our interest to make sure you keep developing yourself so we are keen to stimulate you in your career development within Expandi.
Healthy work-life balance - You have a life outside of work. That life always comes first. Too hot to focus? Head to the pool, and work in the evening.
All ideas welcome - We don't really do hierarchy. So if you have a great idea, you're always free to bring it to the table. And to bring it to life.
Fun-loving work-family - Let's face it: when you join us, you'll be spending a lot of time with us. Luckily we're all super fun. And fun-loving.


THE POSITION
Since we are fast-growing we would like to expand our team with an enthusiastic and strategic Sales Development Representative (SDR). As an SDR your goal is to get prospects to attend meetings with our sales team, requiring you to book, manage and hand over those
prospects to the account executive. You will get the opportunity to lead our customer acquisition and market awareness. In this
role, you will be the 'spider-in-the-web' in leveraging marketing and sales tactics to prospect and engage our next new and international customers & we would like to encourage you to bring your own unique flavour to the SDR role!
After a solid onboarding and training process on how to operate as an SDR, the Expandi platform, and the organization you will be ready to hit the ground running and focus on taking care of the following responsibilities:
* Identifying, qualifying, emailing, and phoning new leads and get them to be super interested to use the Expandi platform
* Generate appointments by means of proactive outbound prospecting
* Collaborate with Account Executives and the Marketing team to develop targeted lists and drive opportunities
* Work directly with sales and marketing to discover opportunities from leads and assist with the preparation of demos for prospective customers
* Managing, tracking and reporting all lead generation activities and results and proactively making suggestions for improvements
* Acting as a mentor for new SDR hires helping them to onboard and navigate their key accounts
* Maintaining knowledge of market conditions and competitive activities and translating this into Expandi USPs

Job requirements
YOUR TALENTS AND SKILLS
* You have previous experience in a similar position preferably in a Tech/SaaS Start-Up/ Scale-Up environment and are ready for the next step in your career taking up more responsibilities
* You have excellent written and verbal communication skills in English (additional languages are a plus)
* You have positive and energetic phone skills, excellent listening skills and strong writing skills
* You are a multitasker and remain calm and focused in stressful situations
*You have a 'can-do' mentality and you get energy from challenges and engaging customers
* You have the ability to listen actively and ability to adapt/respond to different types of characters easily
* You are eager to go the extra mile to engage customers
* You are a good mentor and like to help people develop their skills and knowledge
* You can deal with different personalities because you can communicate personally and effectively
* You take responsibility and have the guts to take ownership of your own tasks and are not satisfied until you have achieved your goals
* Last but not least you are eager to learn and like to keep developing your own knowledge and skills which will help you determine your career path at Expandi!

If you think you're a match for this role and can bring some great skills to the Expandi team, please apply! We're excited to get to know you.


Eindhoven
,
Noord-Brabant
,
Netherlands