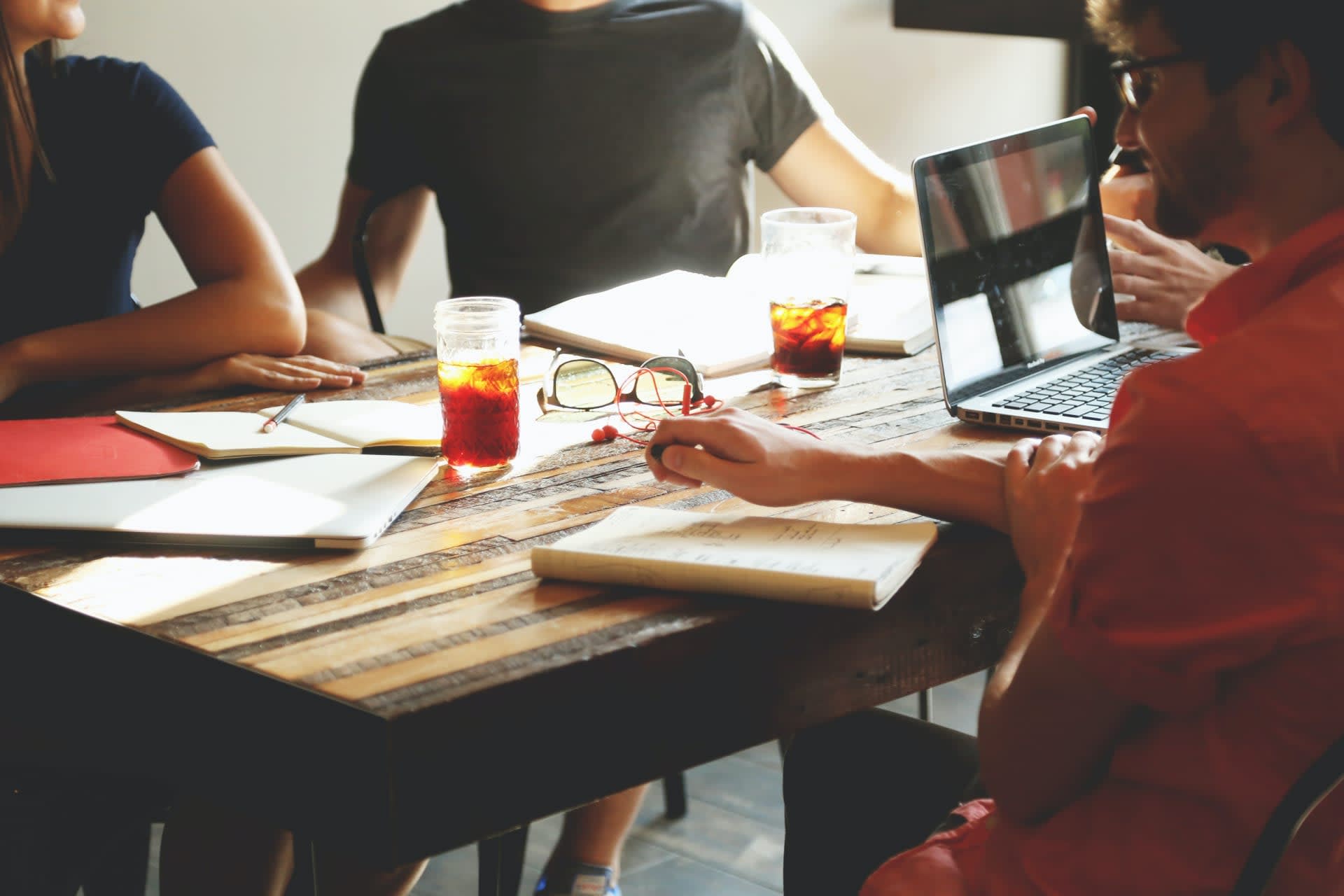 Angular Developer
Remote

Eindhoven

,

Noord-Brabant

,

Netherlands

Development
Job description
OUR STORY
We're not your average startup. We started from the ground up, bootstrapping our way to millions in revenue (in an already over-saturated market) and now just within two years, we are ranked 54th out of the world's 474 fast-growing bootstrapped software companies published by Latka Magazine… It's like the "Inc500" list but only for Bootstrapped SaaS companies….and we continue to grow fast!
LIFE AT EXPANDI
We could go on and on about how we're the most fantastic place to work, that you'll have a great time here with all your new friends. But what's really important is that this organization has ambitious goals and sets lofty aspirations for its people
We want our employees to be better than they were yesterday. We believe in investing in them so they can grow into who they are meant to be; because of this, there will always be something meaningful going on at the company--projects worth working hard for.
And even if it sounds like I'm bragging about us too much...at least, when you send someone an email from work or grab some water out of the fridge (yep - our water bottle), you know where it came from!
We think that at the end of the day, it's people who matter. And we are a company made up of people; you don't need to be from Stanford or have an MBA to rise through our ranks and make your mark. We're looking for talented individuals with ambition, drive, and dedication -no pedigree required!


OUR OFFER TO YOU
Fair pay - We try our best to be the best we can and put our people first. Therefore we try to give everyone a fair, competitive salary. Your package will be composed of a solidly fixed salary and a nice variable package. It is our philosophy to reward you for your performance, if you do well for Expandi, you should benefit and get rewarded!
Growth potential - Let us know what your interests are and what you need to grow your skills
and knowledge and we'll take care of it. It is in our interest to make sure you keep developing yourself so we are keen to stimulate you in your career development within Expandi.
Healthy work-life balance - You have a life outside of work. That life always comes first. Too hot to focus? Head to the pool, and work in the evening.
All ideas welcome - We don't really do hierarchy. So if you have a great idea, you're always free to bring it to the table. And to bring it to life.
Fun-loving work-family - Let's face it: when you join us, you'll be spending a lot of time with us. Luckily we're all super fun. And fun-loving.


THE POSITION

Role Description:
Everyday as an Angular front end developer at Expandi will look different. Tasks will vary on a daily basis - from creating new features, syncing up with the backend team to make sure endpoints and services are providing the correct behavior/data; all whilst being continuously focused on improving the web app. You will be focusing on UI/UX improvements, solving bugs and issues and implementing new features to make sure our clients have the best experience.
As an Angular Front-End Developer you are responsible for developing, coding and testing visual elements of the Expandi platform for customers to smoothly interact.

Job requirements
Responsibilities:

·    Developing and coding user friendly (web) applications from ideation to completed implementation, where the designs meet customer expectations, budgets, and deadlines.
·    Developing ideas for improving the Expandi platform by monitoring customer needs and industry trends & new features
·    Creating and testing mockups/prototypes which are compatible with multiple browsers, mobile devices, and operating systems.
·    Identifying quality assurance bottlenecks and making suggestions for improvement to the Lead Developer.
·    Together with the Back-End Developers testing product features on its usability, responsive designs and accessibility.
·    Participating in Scrums/Sprints to establish objectives and writing functional codes to enhance the user experience.
·       Documenting coding and implementing procedures for ongoing application revision and maintenance.
Requirements and skills:

· You have knowledge on Web Development, Web Services.
· You have the experience in writing quality unit tests.
· You are aware of security concerns and making suggestions to reduce vulnerability of the Expandi platform.
· You take responsibility and have the guts to take ownership of your own tasks and are not satisfied until you have achieved your goals.
· You are able to come up with original and creative ideas and concepts.
· You structure your creative thinking and have a process in place to come up with ideas continuously
· You like to test, research, and analyze findings in order to improve your knowledge and skills.
· You are a multitasker remain creative and focused in stressful situations
· You are pragmatic and between all the different wishes you stay focused and you know how to prioritize the requirements to achieve the product roadmap objectives.
· You can deal with every stakeholder because you can communicate personally and effectively.
· You have the ability to find technical solutions for the needs of our customers together with the development team.
· You can put forward your own views with strengths and self-confidence to engage your colleagues for your work.
Minimum qualifications
· 2 years of experience with Angular 8+
· Experience with SCSS (CSS) and HTML

· Experience with Webservices (Rest)
· Experience with version control (Git / GitLab)
· Experience with continuous integration / development (CI / CD)
Advantages
Experience working on complex SaaS applications
Eindhoven
,
Noord-Brabant
,
Netherlands